There's nothing I love more than misheard lyrics. Let's be honest–if you've ever been stuck in a car with me (I'm talkin' to YOU, David!), then you know I sing with the radio non-stop (as does my child, LOL. Karma!). You may also know that I'm a master of covering my tracks when I don't know the words to something. It's seamless. 🙂 From lip-syncing the ubiquitous "peanut-butter-jelly-watermelon" over the unknown track, to filling in whatever words that sound like the proper lyrics, I can fake my way through a lot of things.
Do yourself a favor: Google "Misheard Lyrics."
You're Welcome.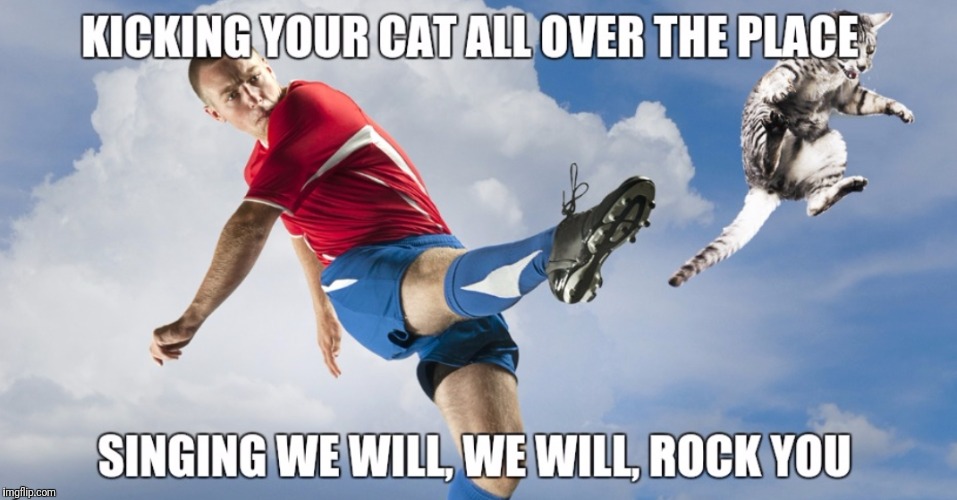 Anyways, I've noticed that I apply these same concepts to misheard scriptures on a regular basis. "Why am I hearing the Bible?" you may ask? Simple explanation (please click the link because it's awesome): The Way St. Louis Bible Reading Plan
Our church is following a daily Bible reading plan, and I absolutely love it. I love it because if you click on the link above, then click today's verses, there's a small "volume" icon on the upper right:
When you click on the icon, an audio version of the Bible passage (by the acclaimed Max McClean) plays, which give me a fantastic way to listen to the day's passages on my way into the office (I'd like to say that I've gotten holier on my commute; alas, this is not true. I'm a work in progress.). I've been able to stay caught up for the most part, and it's been very thought-provoking. It's also been a great resource to help me stay focused throughout the anxiety issues I discussed last month (which are doing MUCH better, so thank you for praying for me!!). I've really loved hearing the Word on a daily basis, and it's sparked some fantastic conversations with my husband.
Yesterday, though, something very interesting happened that made me laugh, and ties into the whole, "misread lyrics" start to this blog: I misheard a Bible verse.
What I heard, though, was VERY thought provoking, and led me to pray for the people of this nation in a different way, so I'm going to go ahead and share it with you. Joel 2:12-13 states, "12"Yet even now," declares the LORD, "return to Me with all your heart, with fasting, weeping, and mourning." 13 So rend your hearts and not your garments, and return to the LORD your God. For He is gracious and compassionate, slow to anger, abounding in loving devotion. And He relents from sending disaster."
What I heard, though, was, "So rend your hearts and not your governments."
Pause–think about that, for a second. "Rend your hearts and not your governments."
Now, I know the message in the verse itself–"don't focus on showing outward grief or repentance for your actions; have true repentance in your hearts, and come before God with true mourning and by turning from the ways you've been living." The verse is all about ending fakeness and false narratives. Be real, or don't bother–don't have Instagram-I'm-sorries without true, heartfelt changes. It's particularly relevant for today's world of staging EVERYTHING for that photo finish. God wants us to be genuine with Him–after all, He's never been anything BUT genuine in how He loves us, right?
But check out my misheard verse again: "So rend your hearts and not your governments." Let's look at that, because I can't get it out of my head:
This week, President Trump went into the hospital with COVID-19 this week. Love him or hate him, the leader of the greatest nation in the world was hospitalized with a disease that has proven fatal for thousands of people. I was shocked to read that many, many people wished him sickness and/or death, simply because they disagree with the politics/personality/policies he has implemented or statements he has made on social media.
I'm not so sure why I was shocked (minus the fact that, well….that's kinda treasonous).
I mean, people post how much they hate the President on a minute-by-minute basis…but to wish him death? That's pretty obtuse. I've had issues with every single President that's run this country since I was eligible to vote, and have never wished that they up-and-die; what the heck, people?!??!?
The anger and rage in this nation by any people group that feels slighted for whatever reason, is palpable. I'm not dismissing groups in that statement. I'm saying that there are SO many angry people, and SO many reasons to be angry, and SO many causes, that no one can keep track of who-what-where-why anymore, and it's all blurring together in one giant black hole of rage that's suffocating the country.
Anger is legitimate. It's a legitimate emotion, & it's worthy to be heard. God gets angry, right? Right. He also gives us specific instructions on how we handle anger, and wishing death on people doesn't really seem to be part of the plan of action. Ephesians 4:25-26 says, "Therefore each of you must put off falsehood and speak truthfully to his neighbor, for we are all members of one another. 26"Be angry, yet do not sin." Do not let the sun set upon your anger."
If we're unhappy with our government, wishing death and violence isn't the solution. Positive changes by positive actions are the only solution. Vote. Period. If you don't like who's in charge, we live in an amazing country where We the People have the rights and the abilities to make the changes we want to see.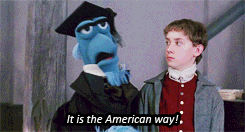 Mishearing Joel 2:13 made me stop and think about all of the comments, the snide remarks, the fighting and arguing, etc., that I've heard over the past few years regarding the leadership of this nation. Everyone has their agenda and is screaming to make their voice heard, but no one is listening. Our words have an impact; our words reveal the intentions of our hearts, and if we're screaming and shouting at each other, we're not walking in love, right?
I'm so tired of the fighting, even (especially) amongst Christians. We're sacrificing our relationships with God and our testimonies to unbelievers in the sheepish support of a political person or party. We're called to follow Jesus. We're called to walk in Love, like Him. What does that look like, in a minefield of political and emotional pitfalls?
"Rend your hearts and not your governments." I think this misheard verse has caused me to stop in my tracks and take a few steps back…I have to check my heart, and repent for some of my own attitudes. I've had to recommit to praying for our government and for our nation, and to process whether or not I've been more concerned with how my convictions have worked, verses how they have looked. What are the issues I say I care about, and what have I done to not only educate myself regarding those issues, but to advocate in love for those issues?
The online fussing and fighting is not something I get into myself, very often; however, I definitely read quite a few of them (I enjoy my tea, thank you very much–okay, that's just not nice, Cassidy).
I am alternately appalled and humored by what I read, and I'm occasionally concerned that some people need hired protection based on their keyboard commando statements.
It's not worth it. Don't sacrifice your testimony for the dung heap of online bickering.
"Rend my hearts and not my garments." Stay focused on what is true, honest, pure, lovely, etc. Please join me in praying that a new attitude of such things would cover this nation in grace, and that our leadership (before, during, and after the election) would be sustained and protected. Focus on real, genuine love and faith, rather than "likes" and "zings" in online forums. Maybe then, we will see the healing in this land that the Bible speaks about in 2 Chronicles 7:14, which we so desperately need in this land of anger and rage…